IMET Radio Remote Controls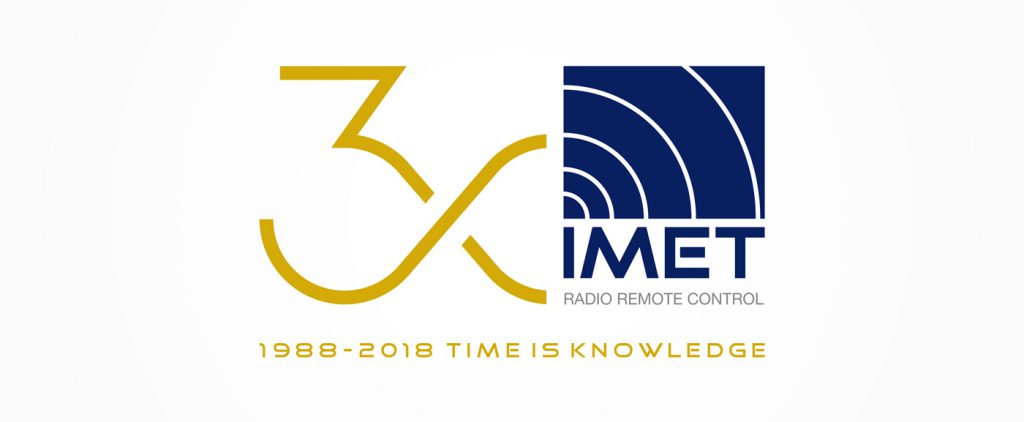 NL Tucker are proud to present to our customers the industry leading IMET Category 4 safety radio control systems. IMET have always been known for their extreme reliability and for the high quality of their materials, which are the outcome of a constant commitment to research and development. IMET Category 4 radio remote controls are used where safety, reliability and productivity are paramount. IMET designs and develops solutions that meet the rigorous demands of various industries. Today, IMET boasts a wide and diverse range of products, which can fulfil the entire spectrum of needs of every industry. The company's product portfolio also includes standard equipment, designed for the most common applications, such as construction or mining/recovery equipment, hydraulic cranes, concrete mixers, concrete pumps, travelling cranes and hydraulic pumps to name just a few. IMET proposes customised solutions for customer needs, thus covering every possible configuration in terms of controls.
THE NEW M880 SERIES
The new M880 radio remote control series is the outcome of IMET's long-standing research and development which places primary emphasis on product safety and reliability also encompassing the most modern technology. The experience gathered over years of cooperation with leading machine manufacturers has allowed IMET to understand and gain a precious insight into the various demands of the relevant markets.
WHY SAFETY IS CRUCIAL
IMET M880 radio remote control series meet the highest Australian and international safety standards: Category 4. The unique feature of the IMET remotes control is its: dual emergency stops, dual redundancy and dual decoding. Safety is a key element which determines the type of radio remote control. A radio remote control qualifies as safe only if in case of failure or hazardous situation the radio control closes all operations instantaneously. In fact, radio remote control components must be able to withstand long-term use in professional environments; even in harsh ones. As their design relies heavily on regular monitoring and process redundancy models. IMET radio remote controls improve safety, productivity and efficiency, together with comfort and simplicity in the daily use of your application.
For further information regarding the IMET products or for free telephone support from our fully qualified & experienced technicians: 08 9330 7911
Fully equipped service & repair centres in both Perth and Melbourne